Diana Chittester has been building a reputation as one of the area's most gifted guitar players, intimate songwriters, and forceful vocalists over the past decade, releasing a series of albums that display her growing confidence and ability to communicate feelings that are deeply personal yet universal. 
Diana has shared the stage with Lyle Lovett, Gin Blossoms, The Accidentals, Joan Osborne, Peter Mulvey, Chris Trapper, Lisa Loeb, and Colin Hay; performed at venues across the eastern U.S. and Canada including Kent State Performing Arts Center, City Winery DC, Showplace Performance Centre, Evening Muse, Cain Park, Music Box Supper Club, and The Ark; performed on Woodsongs Old Time Radio Hour and Songs at the Center which airs on PBS.
"Paradox" - Diana Chittester [Official music video for the title track of Paradox, 2018]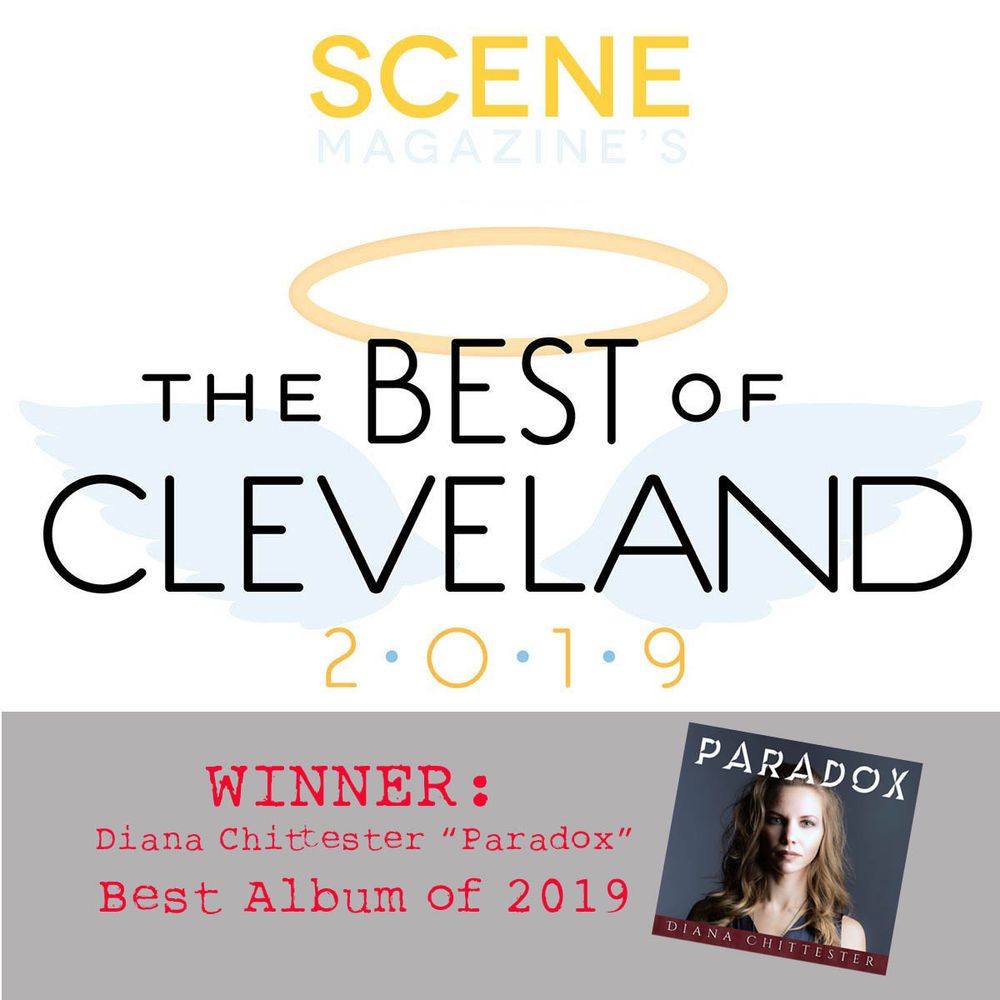 BEST ALBUM OF 2019: PARADOX
Cleveland Scene Magazine
A diverse album, Paradox shows off Chittester's musical range. The aforementioned "Freedom" includes some beefy B-3 organ riffs courtesy of local keyboardist Chris Hanna, and the title track includes both ukulele and a beautiful bit of cello — Sam Kristoff from the Speedbumps plays the cello on the song. 

Some songs even have a classic rock feel to them. The classic rock connection stems from the fact that Chittester learned Heart's "Crazy on You" while she was recording her album and realized what a challenge it was to play the song's opening riff.
-- Jeff Niesel (Scene Magazine)